Thanks again, George K. Atkins, Contributor in Chief… With a bit of time on my hands, I visited Jules' site and found some extras!
.
…
Next I found a Sunday feature that I don't think was/ has been published? How did I miss this one? Was it ever published?
But wait, there's more!! including this lovely reaction to all the hate being heaped upon Jules for "Ruining Mark Trail…"
Or, not to neglect the fact the Jules is checking in on The Daily Trail… Hats off to (CIC) George K. Atkins for pulling a reference out of his, ahem… impressive trove of experiences… only to make a very solid impression with Mark's new "Daddy…"
OMG I got compared to Carl Hiaasen I can die now everyone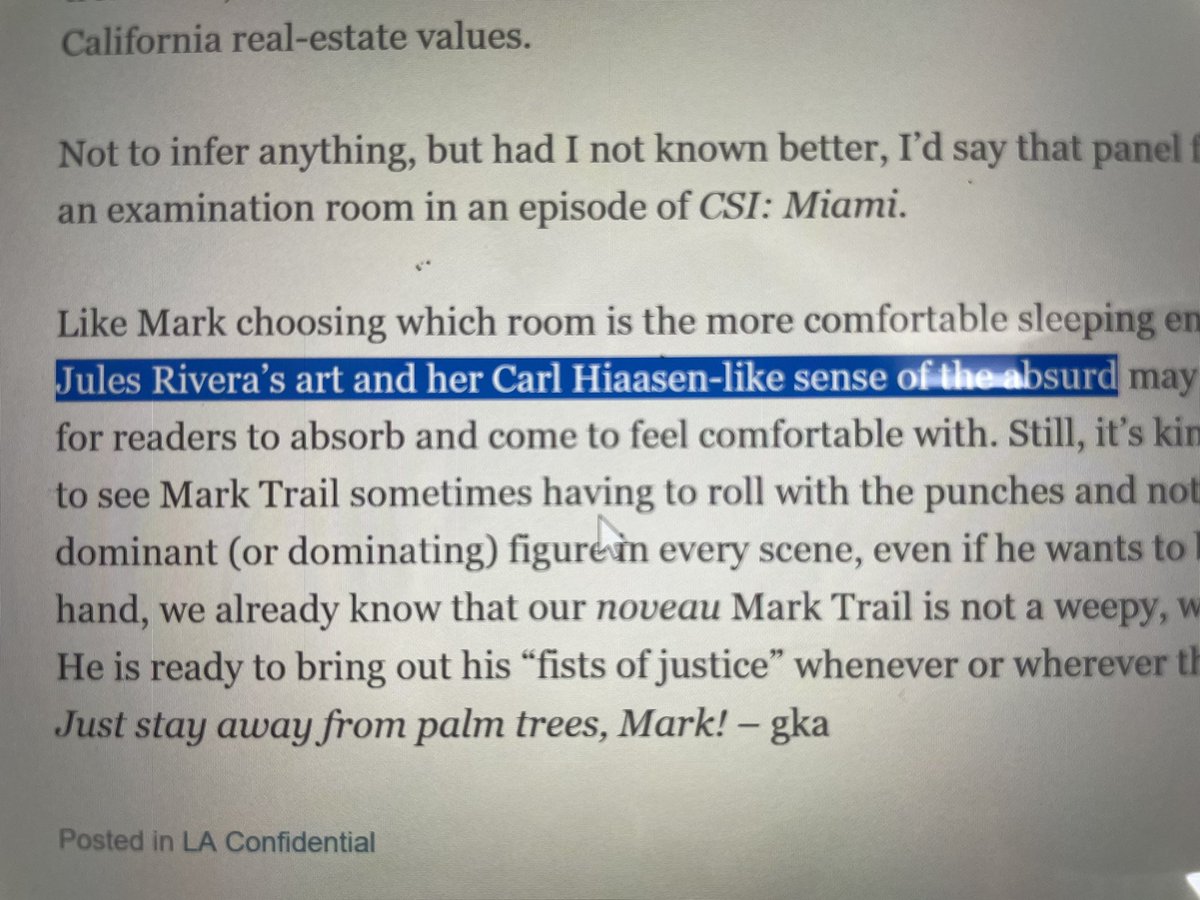 Carl Hiaasen was the only author I read in high school I actually liked. I appreciated that he understood how totally slanted and sideways the world really is.
Originally tweeted by Jules Rivera (@julesrivera) on April 15, 2021.